Mental Health and Wellbeing Coordinator
Contract: Permanent
Location: Based from home with regular visits to our head office (Bolton)
Salary: Dependant on experience
As part of Aspire's support and content development team, the successful candidate will lead on the development of relevant Mental health and Wellbeing resources that support the positive maintenance of students' Mental Health and Wellbeing. The successful applicant will also coordinate the provision of one to one Mental Health and Wellbeing support for students accessing Aspire.
Main responsibilities:
To lead on the development and implementation of relevant self-help resources that support positive maintenance of students' mental health and wellbeing in line with:

Relevant evidence-based approaches
New and emerging student mental health and wellbeing difficulties

Coordinate the provision of 1-1 mental health and wellbeing support for students accessing Aspire
Identification of appropriate guided self-help resource in line with student's presenting difficulty
Agree appropriate level of guided support (e.g. number of guided sessions, skill set of 1-1 support provider, etc.)
Review of student engagement and progress with guided self-help resource
Support colleagues in the management of individual student risk by taking the lead on the coordination of supports, interventions, referrals and monitoring required to mitigate the risk and promote a safe and supportive environment
Guide and direct one to one support providers
Make recommendations on best practice, safeguarding and risk management processes to ensure that Aspire is a safe and supportive environment for students
Undertake regular review of the self-help and support materials ensuring they are student friendly and fit for purpose
Make suggestions for developing and improving the range of services offered through Aspire and identify areas of current provision that might be changed or enhanced
Identify appropriate measurement tools to demonstrate the impact of Aspires mental health and wellbeing resources in supporting students to positively manage their mental health and wellbeing
Develop and deliver services and interventions which support students
Coordinate training and development opportunities for 1-1 support providers to ensure skill sets are in line with supports being delivered through Aspire
Ensure confidential electronic case notes are safely held of 1-1 support sessions
Carry out other administrative tasks as appropriate to support key operational requirements related to the provision of mental health and wellbeing support through Aspire.
Requirements:
Educated to degree standard or equivalent in an appropriate discipline
At least 3 years' experience of providing direct casework support to young people aged 18-24
Previous experience within a similar role
Experience managing a complex caseload of clients
Excellent organisational and planning skills
Experience of advising on the development of policy and support materials designed to promote the health and wellbeing of young people
Knowledge of complex safeguarding issues
Awareness of the appropriate legislation and policy frameworks
Knowledge of statutory and voluntary sector support services
Experience of referring people to a range of support services
Strong IT skills, including confident use of MS packages
Ability to develop and maintain effective team relationships, within a formal team as well as building informal teams
Clear and confident communicator
Able to use initiative and work under pressure
Commitment to high standards of service to students, external stakeholders and internal customers
Strong commitment to equality, diversity and inclusion
Flexible approach to working hours to meet service demands including evening and very occasional weekends
A professional qualification in a health or social care area would be beneficial
Experience of providing support to students in HE or FE environment would be advantageous
Benefits to include:
Competitive salary
Private healthcare
Birthday leave * rules apply *
23 days holiday + bank holiday
Birthday gift
Organised company social events
To apply for this position, please submit an up to date CV to Dominc.Bennett@aspirestrategies.co.uk
---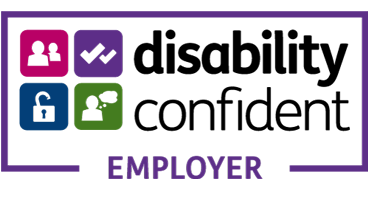 As a Disability Confident Employer, Aspire will undertake to interview an applicant with a disability who meets the minimum criteria for a job vacancy and will consider them on their abilities. If you wish to be regarded as disabled for this purpose, please indicate this on your application. Additionally, if you require information in accessible formats, please request this.